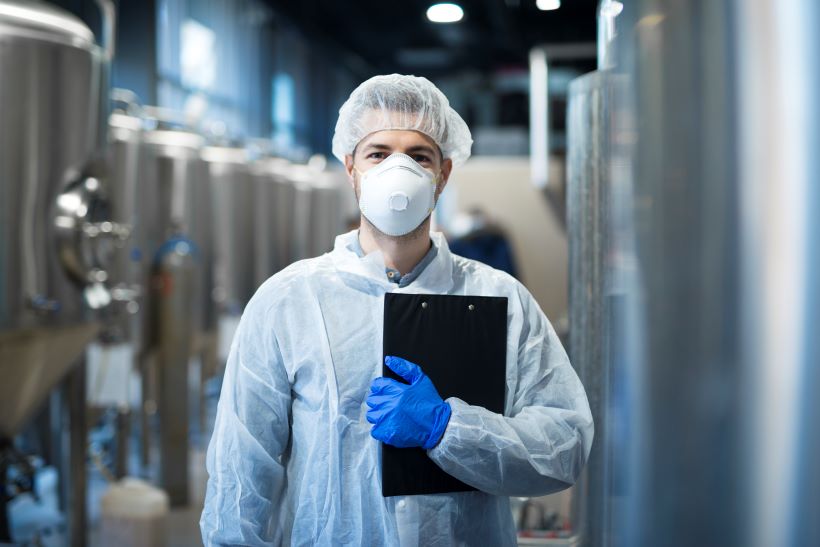 Ensure All Staff Members Wear Safe, Comfortable Clothing and Shoes
Chefs and kitchen staff sometimes have a uniform, or chefs like to wear their chef whites and checkered pants, but to ensure safety make sure your chefs are provided with (or purchase) cotton chef jackets with knotted and not plastic buttons. These types of chef jackets protect the wearer from the heat of the kitchen – from burns over open gas flame and splashes from boiling water – as well as melting buttons or buttons catching fire. Natural fabrics are more breathable – and a proper chef jacket can be reversed or easily removed. Each chef should have a spare in the back to change into if hot oils have spilled onto their coats or if a guest asks to compliment the chef, so they are presentable. The right breathable clothing can ensure safety and cleanliness in the kitchen.
Chefs also need to be provided with quality ISO tested slip-resistant footwear (which tests slip resistance on steel and ceramic tile coated with glycerine), combined with slip-resistant mats, and slip-resistant floors. Since slips, trips, and falls are the most common accident, slip-resistant footwear ensures maximum safety for your staff. Many styles are both more comfortable (with cushioning, water resistance, waterproofing, breathability, ventilation, clog resistance, special soles, extra light, etc) and cheaper than traditional high-street trainers. None of your kitchen staff should be wearing trainers (sneakers) in the kitchen because they are simply not safe and protective enough for purpose.
Keep these five tips in mind when ensuring that your restaurant kitchen is safe from slips, trips, and falls. In 2015-2016 alone, it was estimated that 4.5 million workdays were lost due to workplace accidents and injury, and some companies have been slapped with hefty fines for failing to protect workers from injury (like this company that was fined $400,000). It's much easier and cheaper to to put these measures in place – slip-resistant mats, shoes, better kitchen design, etc. – than to face the legal consequences of an inadequate health and safety plan.